A Brand New Bombard Sunrider 650 is ready to deliver in Phuket with Special Discount!
The French RIB brand Bombard under Z Nautic Group (Zodiac, Bombard, Avon and AKA brands) just launch new series Sunrider and Explore 2019. The Explorer 550 was sold before she could be shown at Thailand Yacht Show 2019 and now only the new series Sunrider 650 is available and ready to delivery to you.
Please contact us to view the real beautiful Sunrider 650: Olivier Payen at +66 81-894-3234 and Poom at +66 86-269-0808 or email us at contact@asiayachtagency.com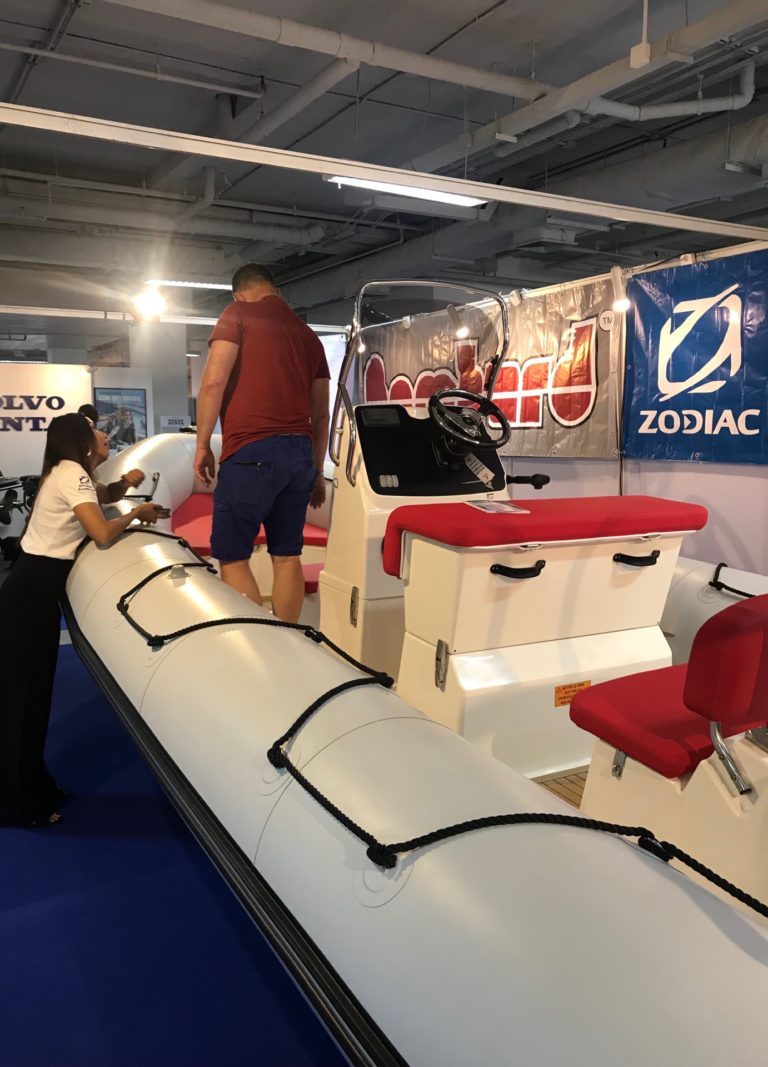 AYA at Paris Boat Show from 10 – 13 Dec 2018
After Antigua Charter Yacht Meeting, Olivier Payen will join Paris Boat Show on 10 – 13 December 2018 to join Bombard to represent the brand as an importer and dealership to South East Asia. Bombard will launch 2 new ranges of  RIB  (Sunrider and Explorer) and 2 ranges of foldable boats (Commando and Typhoon) at Paris Boat Show. The next schedule is at Thailand Yacht Show 10 – 13 January 2019.
Bombard has built its reputation around functional, safe and reliable marine boats: safety on the sea is no joke.
A symbol of robustness, Bombard wanted to go further with a new design and a wider range of colors and materials. A wide choice of options and accessories also completes the standard equipment, allowing you to configure your boat according to your water activities.
But Bombard has especially focused on price in order to provide boats that are 20% more affordable on average, positioning the brand as the best value for money in the industry!
As a full-fledged brand of the Z Nautic Group, Bombard benefits from Zodiac's expertise, both in terms of design and after-sales services, with an exceptional 2-year warranty for the hull and 5-year warranty for the tube.
You can contact Olivier by phone or WhatsApp at +66 (0) 81 894 3234
His email address: ogp@asiayachtagency.com